For Part 1 which covers Clibu v1.32.00 see this post.
The Clibu Web Clipper has had a major update to add new functionality and bring it inline with Clibu.
Whenever the Web Clipper needs to Login to a Clibu Server it looks to see if Clibu is open and logged in, in a Browser Tab in the same Web Browser as the Web Clipper. If so it displays this new dialog.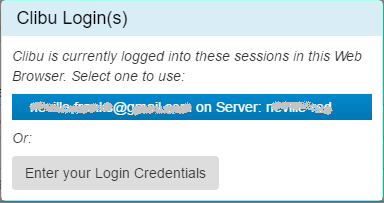 From here you can select from the list of Clibu sessions or Enter your Login Credentials.
This does two things. First it enables the Web Clipper to login without you having to enter any credentials and second it enables it to login into a Clibu Server other than the server at myclibu.com. More specifically this now enables users of Clibu 'On Premise' to use the Web Clipper with their Clibu Server.
If Clibu isn't open and logged in you are prompted to enter your login credentials.
You can now enter the name of Knowledge Base you want to use with auto suggest simplifying selection.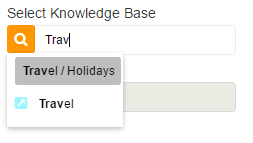 Knowledge Bases that are shared with you include an icon beside their name as shown above.
Tags selection has been updated to the same user interface as in Clibu.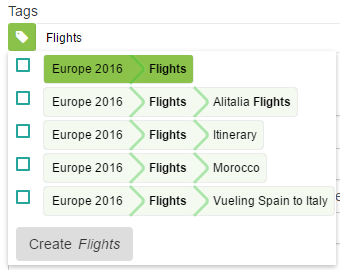 The Web Clipper uses native OS Desktop Notifications to keep you informed. We've updated these notifications to include more detailed information.

This example is the result of clicking 'Add Article' and includes the article title and the name of the Knowledge Base the article was added to.
Similarly the associated notifications in Clibu itself have been updated.

If you are new to the Clibu Web Clipper note that it can also be used from the Browser context menu.

If no content is selected on the Web page you get 'Bookmark' items on the Clibu sub-menu.

And when content is selected you can either create a New Clibu Article with it or append it to an existing article.
For more information on the Web Clipper see this post and this one.
In addition to the new features described above we've put considerable time and effort into developing a version of the Clibu Web Clipper for Mozilla Firefox and now have this working. I'll write more about this in the next Blog post so stay tuned.
That's it for this release of the Clibu Web Clipper. Just like Clibu we'll keep on making it even better and welcome your suggestions.
– Neville