Clibu V1.30.30 is now up and running. This is yet another milestone release which sees Knowledge Base management capabilities completed.
The ability to Merge knowledge bases and move articles around from one knowledge base to another, provide the utmost flexibility and mean you aren't locked into decisions which over time proved not quite as you'd like.
The Knowledge Base menu is opened by clicking on the down arrow beside each Knowledge Base name in the Knowledge Base Panel as shown here.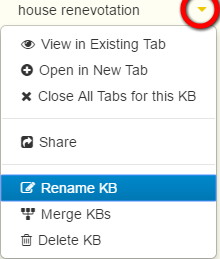 The first new feature in this release is Rename Knowledge Base.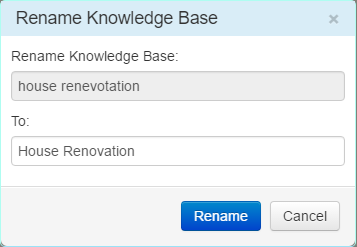 You can rename any Knowledge Base that is owned by you, except the `Sample` Knowledge Base. You can't rename KB's that another user has shared with you. Instead ask them to rename them.
Next up is Merge KB.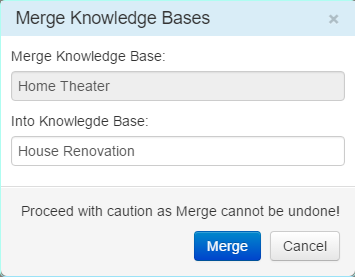 Merge lets you move all content (including Tags) from one Knowledge Base into another, deleting the source Knowledge Base in the process. Like Rename you can only merge  knowledge bases that you own, not ones that are shared with you.
Merge cannot be undone, so ensure this is what you want to do, before clicking on the Merge button.
Delete KB is next.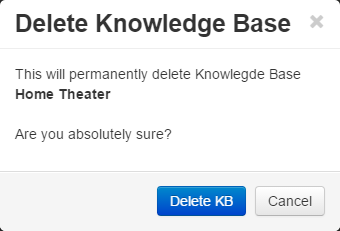 This deletes all Knowledge Base content and cannot be undone, so proceed with caution.
The final new Knowledge Base management feature in this release is the ability to move articles from one Knowledge Base to another.
Start by selecting the article(s) you want to move by clicking their checkboxes in the Articles List panel. Then click the Move button highlighted below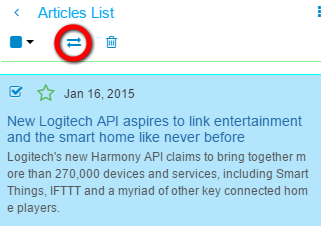 The Move Articles dialog opens next.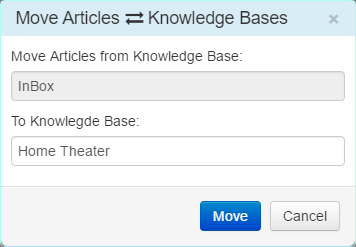 Select the To Knowledge Base and click Move. You can move articles from/to Knowledge Bases you own, but not from those shared with you.
Autosuggest is provided in both the Merge and Move Articles dialogs to simplify the process and robust error checks are in place everywhere.
The Merge and Delete KB processes can take a little while to complete, depending on the size of the knowledge bases. You can continue working normally and will be notified they finish.
Finally a big thankyou to Andy Brice (Hyperplan, Perfect Table Plan) for his help with Clibu usability testing. Andy made a video which was quite painful to watch and showed some glaring issues when Clibu was used on a narrow Browser window. I've addressed these and other issues Andy raised, in this release. From now on new users should get off to a better start with Clibu.
For everyone hanging out for the stand-alone, self installable version of Clibu,  it has been delayed due to extra time needed to finish this release, but shouldn't be far away.
As always for complete release notes see here.
– Neville