Clibu V1.30.20 addresses some shortcomings with Tag Creation, streamlining its operation.
The "New Tag" and "New Child Tag" dialogs have been enhanced to enable you to create a new article containing the newly created tag.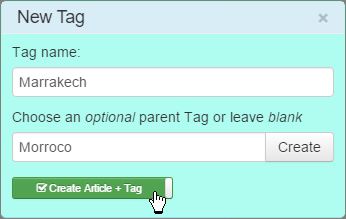 Clicking on 'Create Article + Tag'  toggles this option on and off.
The 'New Child Tag' dialog shows it toggled off.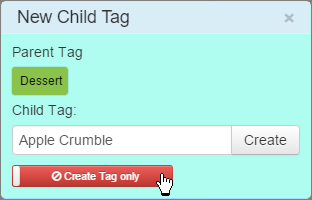 The setting for each dialog is retained locally across Clibu sessions.
The other change in this release is the newly created Tag is now selected in the "Tags Tree" and in the "Tags Filter".  I'd previously decided not to change the current Tags Tree etc. selection, however after using Clibu for quite some time now I feel that selecting the new tag provides for a better user experience.
Full release notes are available in the Support Forum.
– Neville