Surfulater Version 3.20.0.0 is now available and includes some great new features to end another great year of Surfulater development.
Our new Screen Clipper lets you capture any area of your screen and save it as an image in a Knowledge Base. You can create a new article which includes the screen clip or append screen clips to fields in existing articles.
The Screen Clipper complements Surfulater's Web content and Clipboard capture capabilities enabling any source of information to be captured and saved in Surfulater.
For me having screen shot clipping adds the missing piece of the content capture puzzle and I am very pleased with how it has turned out. I've also been putting it to good use.
And this is what the screen clipper user interface looks like: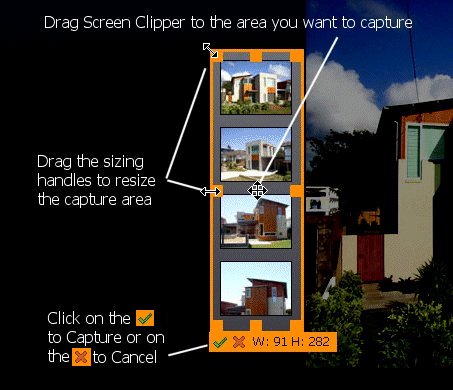 Screen Clipper is accessed from the Edit menu, Toolbar and various context menus. For more information see the Screen Clipper topic in the Surfulater Help.
The other great update in this release is an enhancement to Surfulater's Clipboard Hotkeys, which enable you to capture content from any Windows application. You now only need to select the content and press the Hotkey. No more having to copy the selection to the Windows Clipboard first. It is surprising just how much quicker and easier it is to capture content now.
We've also released Screen Clipper today, a free stand-alone screen shot capture program that requires no installation and can be used from a USB stick. See my previous blog post and www.screenclipper.com for details.
We are offering Screen Clipper users a special discount as an incentive to purchase Surfulater, so please tell your friends and colleagues about it, and Surfulater and help everyone out.
We will soon be trialling some cross promotions as a way to get some new exposure for Surfulater and hopefully sales, and to also provide you with some special offers on other software products that may be of interest. If you opted out of being sent E-Mails when you purchased Surfulater then of course you won't receive these offers. And if you didn't, you will be able to easily opt out at any time by clicking a link on the e-mails we send. Your feedback on this is welcome.
Thanks to everyone for their ongoing support this year and to all the new users who have come on board. Surfulater continues to evolve and become an even more indispensable tool in our Internet research toolbox (as Shelton Oliver said in an E-mail this morning). And we can all look forward to more of the same in the new year.
On that note may you and yours all have a very merry xmas and a happy new year.
Oh and the download is in its usual place here and don't forget to read the V3 Release Notes in the Surfulater Help.
All the best for 2010, Neville