It is always good to see another new release move out the door, this time even more so. The last few months have been devoted to designing and implementing the new Surfulater web site, updating the Blog to match and moving to our new Support Center. This has meant our usual release cycle has missed a beat or two. The good news is that is all behind us and we can now get back to something resembling normal, whatever that is!
The new V3.31.0.0 release contains several nice new features along with the usual variety of bug fixes.  The first new feature is the ability to drag articles from the content window to either the Knowledge tree or to the 'See Also' field of another article in the content window.
When the mouse cursor is positioned over the Label column of an article it changes shape to a hand cursor, which indicates that a drag can be performed. This is available when the normal Knowledge Tree view is selected, as with other tree drag & drop operations.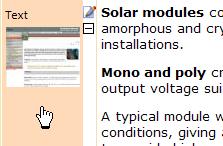 When the left button is pressed and the mouse is moved a little, the cursor changes to a drag image showing the Title of the article as shown here.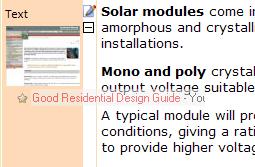 This is the same as what you see when dragging an article in the Knowledge tree. The final step is to move the mouse to wherever you want the article to go and then release the left button to perform the drop operation. To cancel a drag & drop press Escape.
The next new feature is the ability to quickly Tag articles using selected text.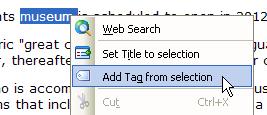 In this example we selected the word museum in an article, then right clicked on it to open the context menu and chose the new Add Tag from selection menu item. The article is then tagged with museum. The selected text can of course include multiple words. Note that this can be used in both both view and edit modes. A handy new feature I'm sure you will find useful.
For more details on this release see the V3 Release Notes topic in the Surfulater Help and the related Help topics, which have been updated accordingly.
That's it for this post. We hope you find the new features in this release useful and look forward to your comments as always. You can head on over to the Surfulater Download page now.
Neville