This latest release builds on Surfulater's useability, especially when working with larger knowledge bases, it enhances Knowledge Tree Filters and provides an updated Surfulater Firefox Extension enabling Surfulater to work once more for clean installations of Firefox Version 3.6.
Knowledge Tree snapshots remember which folders are expanded and collapsed (ie. the shape of the tree) along with the current selection and Knowledge Tree Filter settings. They expand on a simpler notion of a bookmark and are far more useful.
Large knowledge bases with lots of folders and articles can become unwieldy to the point where you waist too much time opening and closing folders, as you work your way around the tree. Snapshots solve this issue by quickly restoring the tree to a previously saved state.
This screen shots show's the "New Snapshot" dialog. Snapshots are kept in each Knowledge Base and you can create as many as you want.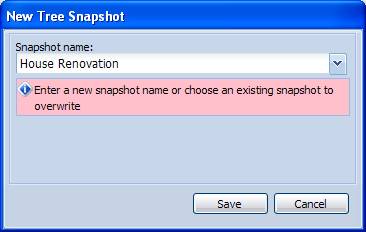 You can restore any snapshot by selecting it from the Snapshots menu on the dropdown arrow on the Knowledge Tree toolbar Snapshots button.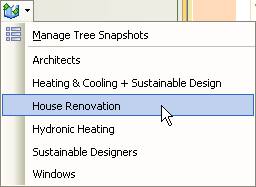 And you can rename and delete snapshots using the "Manage Tree Snapshots" menu item shown above.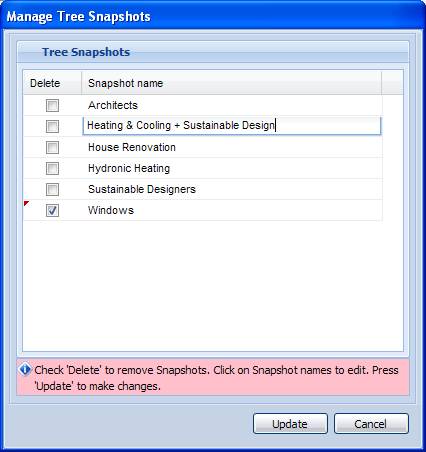 See the Help Topic: Power Features | Knowledge Tree Snapshots for more information.
Knowledge Tree Filtering has been updated to only include the folders that are expanded for the currently matching filter, when filtering is turned off. Previously all folders that matched as each letter was typed for the filter text were left expanded. Filtering has also been updated to restore the Tree to the original expanded/collapsed folders and selection when Backspace removes all characters in the filter string.
When I first implemented Tree Filters I thought these behaviours were quite reasonable, but after using it for a while and following on from comments on our support forum this clearly was not the case. These changes considerably improve the usability of Filters.
The new Tree Snapshots also work in conjunction with Tree Filters enabling you to save and restore filtered tree views.
For complete details of the new features and fixes in this release see the V3 Release Notes topic in the Surfulater Help.
Downloads are in the usual place on the Surfulater home and download pages.